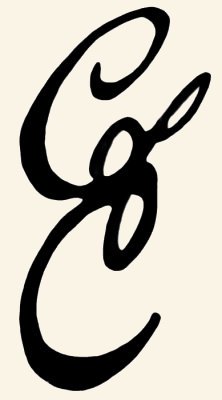 Click on links below to go to those pages!
Email Us
sculptor@castofcharacters.com
Pictures of Hardware in Client's Homes
Patina and Nickel Plating now available for Bronze items!
Examples of Nickel Plated and Patina pieces
Individual Animal Pages (not cat or dog)
Individual Mythical Animal Pages

Link to Terry's Beautiful hand painted cards
Pet Pendants, with or without Clickers
NEW! Fox Hunt (and Dog and Misc.) Bronze Buttons
Horizontal Pet (mostly dog) Pulls
Letter Openers (mostly Dog)
Dog Wall Mounted Bottle Openers
Solo Door Knockers (mostly Dog and Cat)
Dog Small Door Knockers / Cabinet Pulls
Dog Breed Towel or Curtain Rods
Dog Toilet Paper and Paper Towel Holders
Horse head items (clickers, etc.)
Animal Head Deluxe! Finger Pulls
Animal Wall Mounted Bottle Openers
Wildlife Animal Small Door Knockers
Animal Toilet Paper and Paper Towel Holders
You can pay instantly with PayPal by using this link: paypal.me/castofcharacters
Link to My Site
If you would like to be linked to my site, please let me know (email me). I will check out the site and let you know.
This is the link to my site:
A Cast of Characters - Hand cast bronze hardware. Specializing in Fox Hunt Hardware, Dog and Animal items (lots of others items available, too). Hooks, Drawer Pulls, Cabinet Pulls, Napkin Rings, Door Knockers, House Numbers, Clicker Pendants, Scarf Rings, etc.
Scottie Solo Door Knocker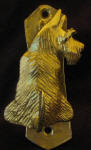 (Click on pictures to enlarge them.)
Scottie Solo Door Knocker
Picture URL
http://www.castofcharacters.com/solodk/sdkscottie.jpg
Custom orders Welcome. 100% guaranteed!
Pages linked to: http://www.castofcharacters.com/index.htm